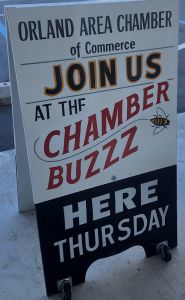 Chamber Buzz
This event occurs every month. It is the 2nd Thursday of the month at 9am.
The Chamber Buzz is sponsored by our local businesses, meaning it is in a different business every month. If you would like to sponsor a Chamber Buzz, please call the office 530-366-8725.
This is a public event, and all are welcome.  We also go live on Facebook at this event.